Hog Brew was established through a very natural and perfectly acceptable obsession for EXTRAORDINARY beer. We work closely with independent craft breweries to develop unique and innovative beer flavours whilst using traditional brew methods. We use ethically sourced ingredients and brew all of our beers from a Welsh water palate. Tidy mun!
The brand was designed to be fresh, new and innovative. We wanted the cans to stand out amongst the crowd. We wanted people to feel the urge to 'collect them all'. Hog Brew is a craft brewery, and we wanted everything to have the hand crafted feel. We went out and did user testing and between the bold, punchy colours and the elegant shimmer of the metallic label, these products where definitely catching attention.
[Designed by me - all rights and copyright is owned by Brewski.club Ltd]
[Due to Company policy and confidentiality, market research, brand guidelines etc are not available for online viewing - if you would like to see some more design work, please get in touch and id be happy to help]
[Video in collaboration with Teddy Photography]
Below is a guide to inform people of the 10 facts about beer. This task was a 1hour design sprint which was heavily influenced and inspired by vintage poster design.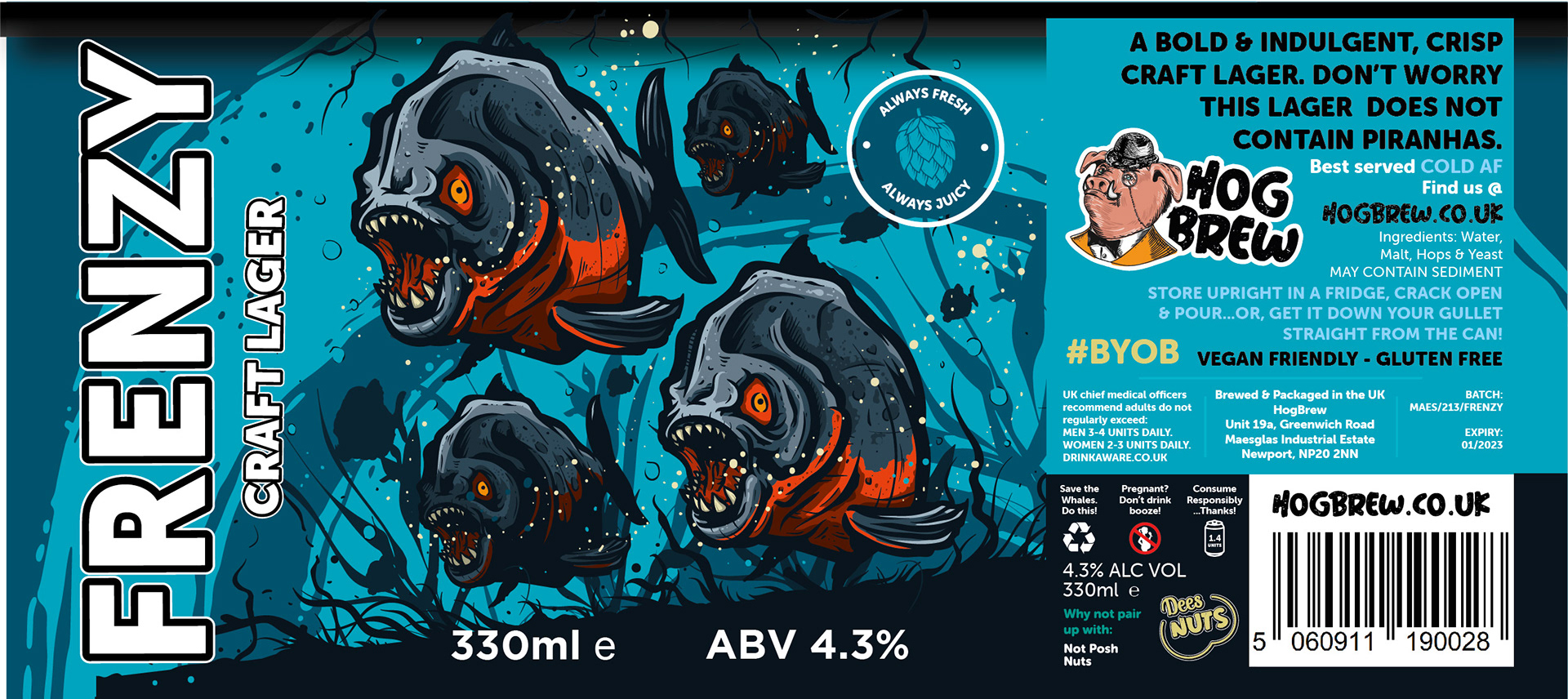 Cider Farms
Within Hog Brew we have a few smaller brands. An example of these brands is Cider Farms. 
Cider Farms is a Still Cider brand (un-carbonated) that uses fresh harvested apples from bounteous orchards in the UK. It's crisp, delicate and a true botanical wonder!
This brand of cider is created by our head Mixologist. He has always had a passion for making cider and he loves to be involved as much as possible. So this brand was developed based on his USP's for the brand: Premium, Vintage & high Quality.
Another request for the design was about the back of the labels. Now after we went out and done some market research, we discovered that a lot of people don't bother reading the back of the can. This is in part because of how cramped and over loaded they are. They can be overwhelming. So in development with local council and business mentors, we removed all the 'rubbish' that usually overloads the can, and kept it simple and easy to read.
Sit back, have a drink & enjoy!
[for any more work or information about this brand please do not hesitate to get in touch!]